Already a rapidly developing sector, hydrogen storage and transport can benefit from Tri Tool's expertise in power generation machining and pipeline construction.
Hydrogen will play a major role in decarbonizing many sectors. But to ensure its success, a lot of work must be done to create the hydrogen value chain and the robust infrastructure needed to safely transport, store, and distribute the "fuel of the future."
Tri Tool is perfectly positioned to help the industry overcome hydrogen's unique challenges.
Experience

: We draw on our experience providing machining technology for power generation and pipeline applications.
Expertise

: We leverage our know-how of working with and welding specialty alloys and operating in corrosive environments to solve the problem of hydrogen embrittlement.
Services

: We have a Field Services team trained in working with hazardous materials, such as flammable hydrogen, that can rapidly mobilize, engineer on-site solutions, and perform emergency repairs.
Overcoming hydrogen's challenges
Hydrogen's physical properties make the development of robust infrastructure complex. Tri Tool's power generation experience and materials expertise is proving invaluable in developing the necessary machining equipment and processes.
Addressing high-pressure environments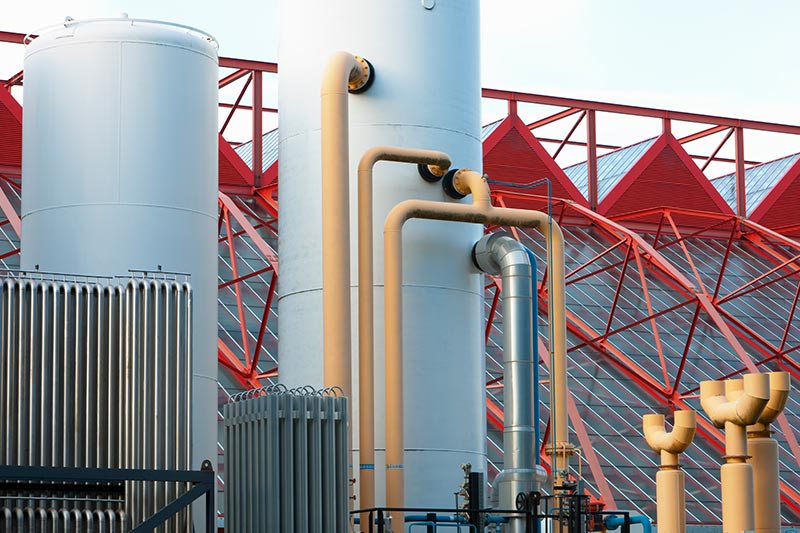 Hydrogen is the lightest element (1/10th of natural gas), so larger volumes at higher pressures must be moved to meet identical energy demand. Hydrogen also flows about 3x faster than natural gas when transported via pipeline.1
As a result, hydrogen transmission pipelines are larger in diameter and must be composed of a unique stainless steel material suited for high-pressure environments. Nippon Steel & Sumitomo Metal Corporation has developed a new stainless steel alloy, known as HRX19™, for use in high-pressure hydrogen environments, such as for use for heat exchangers, joints, and valves at commercial-use hydrogen stations. While using high-strength austenitic stainless steel alloys, like HRX19™, for hydrogen environments has clear advantages, including improved quality, maintainability, and durability, beveling, facing, severing, and welding these materials introduce new machining challenges.
Tri Tool has 50 years of experience designing and developing rugged pipe beveling and facing machines capable of cutting and clamping extremely thick, stainless steel alloys—similar to what is being used for hydrogen pipelines.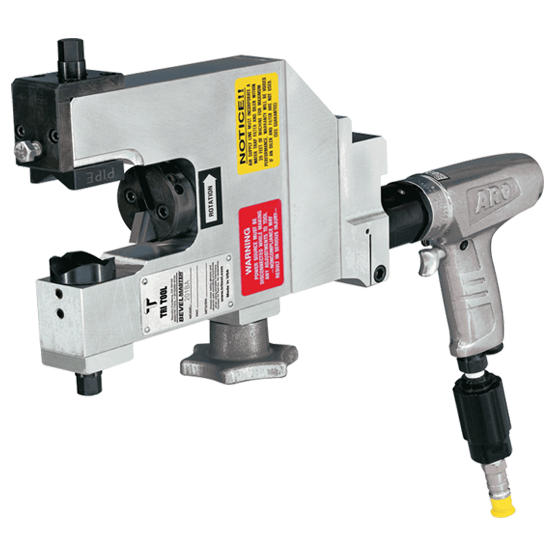 Tri Tool's

Model 201BA BEVELMASTER™

is a lightweight, portable and compact

OD mount machine tool for beveling and facing 1/8" Pipe (10.28mm) up to 2.00" O.D. Tube (50.8mm) hydrogen transmission pipes composed of stainless steel materials.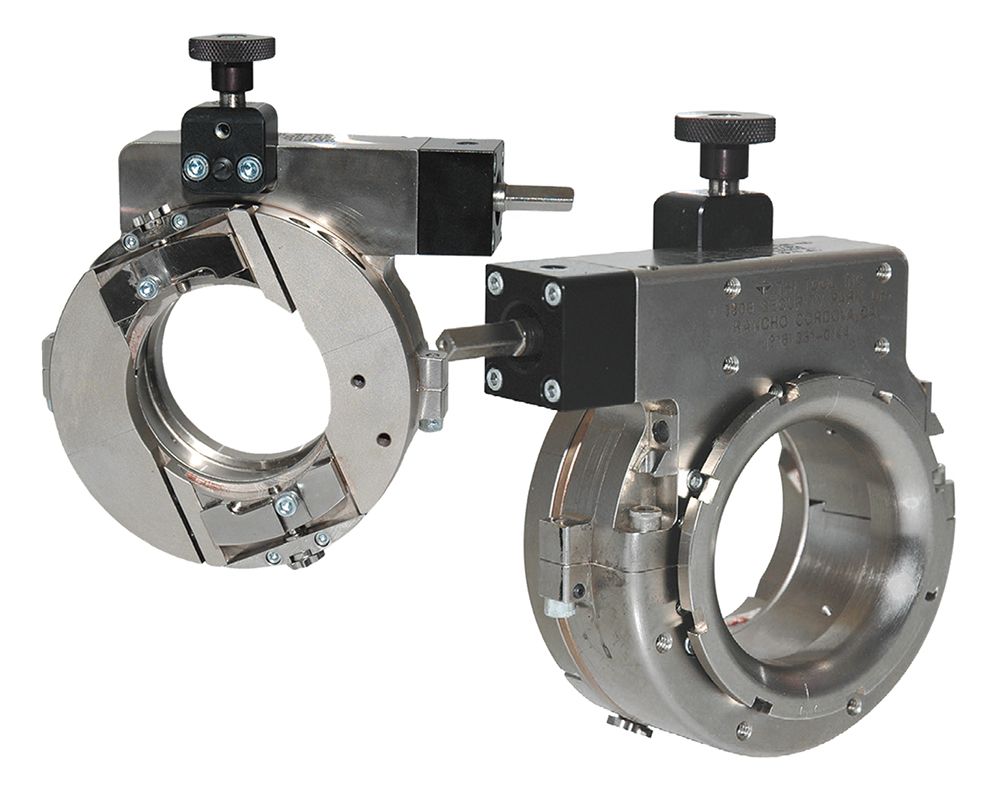 Tri Tool's

Model 603SBCM Low Profile Clamshell

is a split-frame lathe that severs and bevels austenitic stainless steel in-line tube and pipe with a range of 1 ¼" Pipe (33.40mm) thru 3.00" O.D. Tube (76.2mm) with minimal radial and axial clearances.

Combating hydrogen embrittlement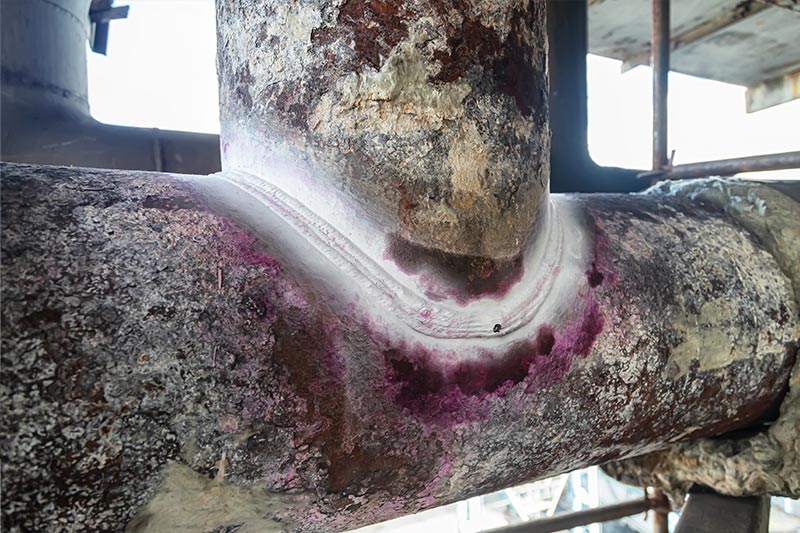 When hydrogen atoms interact with metals, the hydrogen molecules can cause embrittlement, or a reduction in the metals' ductility and strength. Therefore, hydrogen applications often require special welding procedures. In addition, it is essential that the internal weld surfaces of hydrogen pipelines are smooth and substantially free of slag, beads or loose debris thereby preserving the internal cleanliness.
Tri Tool is the only service provider deploying both precision field machining and mechanized welding systems of its own patented design and manufacture, making it the true sole source for both specialty field machining and welding solutions. Our unique set of experience, customization capabilities, and manufacturing capacity enable us to develop, test and validate new weld procedures—ideal for emerging hydrogen applications.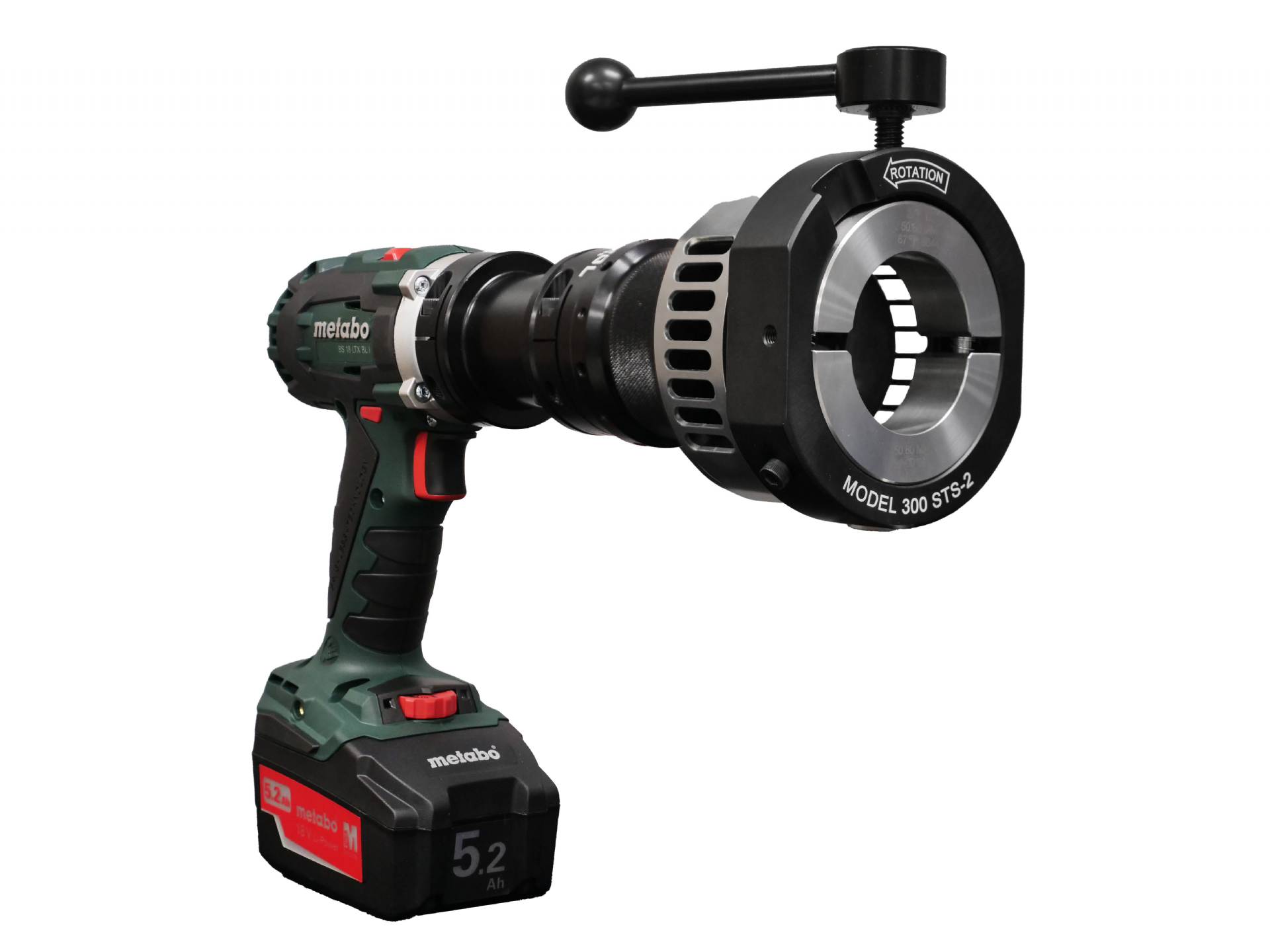 Tri Tool's

300STS-2 (Small Tube System) Tube Squaring Tool

is designed specifically to prepare tubes for autogenous welding, with a range of 1/8" O.D. (4.77mm) thru 2.382" O.D. (60.5mm) Pipe and Tubes. Ultra-light, portable, with industry-leading access and clearance, the 300STS-2 cuts the hassle out of tube squaring for hydrogen applications.

Controlling hydrogen permeation and leaks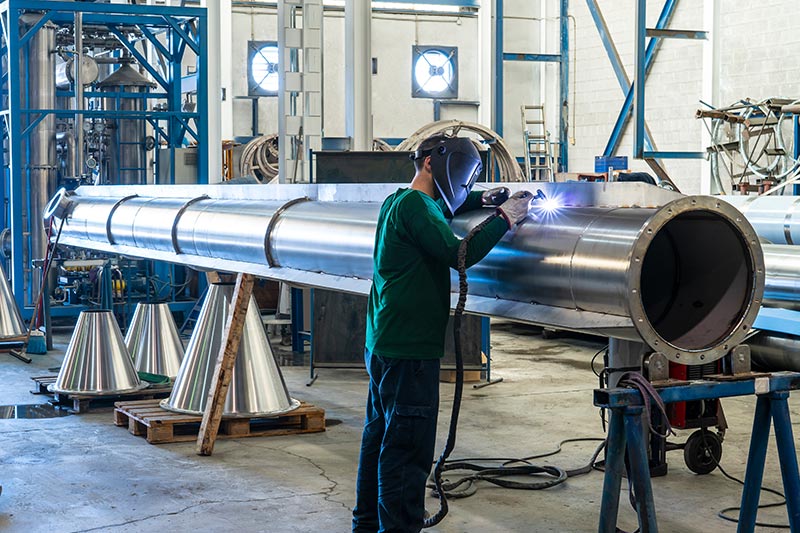 Hydrogen molecules are very small and of low viscosity, which increases the risk of leakage in transmission pipelines or storage containers. In addition, hydrogen is highly flammable with an ignition range 6x wider than methane.1 When welding hydrogen pipelines and/or sealing hydrogen storage containers, precision and reliability are key.
For 50 years, Tri Tool has worked closely with leading oil, gas, offshore and pipeline contractors to produce the most dependable pipe facing machines, internal weld alignment clamps and state-of-the-art multi-process, programmable orbital welding systems available. Our products and solutions are ideal for hydrogen applications and meet all the process, safety, reliability and regulatory requirements.
Discover Tri Tool's solutions for hydrogen infrastructure development
The potential of hydrogen is immense. When created with renewable energy sources, it can be at the forefront of a decarbonized future that will serve as a crucial element in the fight against climate change. That is a battle for which Tri Tool is proud to offer support.
Whether constructing new hydrogen storage facilities, repurposing natural gas pipelines for hydrogen transmission, or servicing an existing hydrogen production plant, Tri Tool's cutting-edge equipment, expertise in materials, and proven experience in power generation and oil and gas applications can solve your toughest challenges.
To learn more about Tri Tool's precision machining and custom engineered solutions, please
contact us
or visit powergen@tritool.com
References

Hassanpouryouzband, A., Joonaki, E., Edlmann, K. et al. Thermodynamic and transport properties of hydrogen containing streams. Sci Data 7, 222 (2020). https://doi.org/10.1038/s41597-020-0568-6