Shawcor fulfills turnkey product offering for Chevron with Tri Tool Field Services' CNC Deep Counterboring Solution
A leading energy and infrastructure technology company, Shawcor specializes in the design, construction, and maintenance of pipeline infrastructure for offshore, onshore, and utility segments of the oil and gas, water, fuel, transportation, and industrial applications. From their plant based in Channelview, Texas, Shawcor serves the deep water developments in the Gulf of Mexico, providing pipeline coating solutions and field joint services for ultra-deep installations.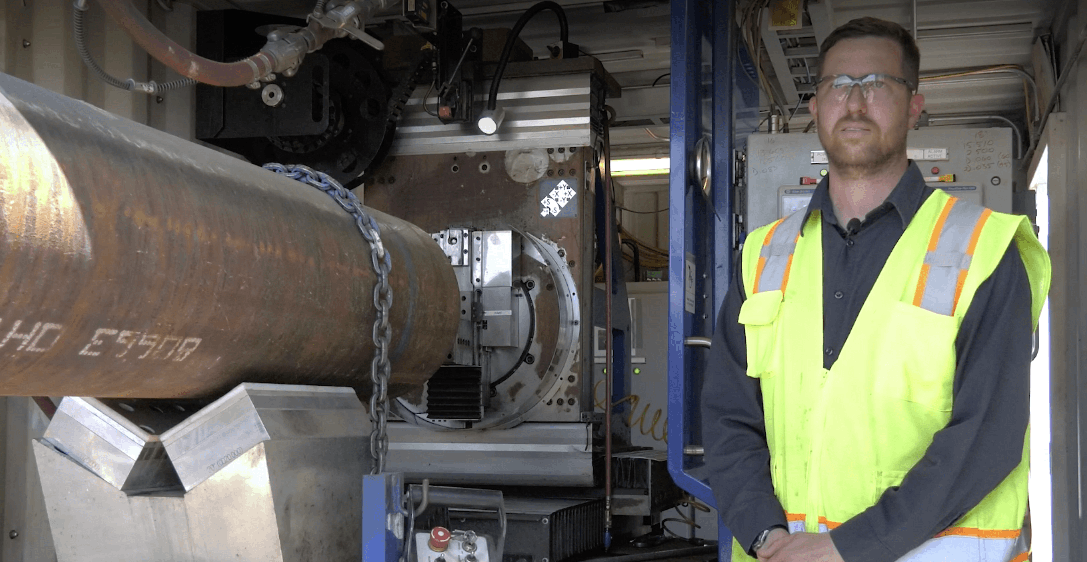 Shawcor's Houston plant was awarded a contract by Chevron to provide coating and machining of offshore pipe. Previously, for similar projects, Shawcor used standard industry solutions. But in offshore construction and maintenance, where safety and quality are paramount, Tri Tool brought their cutting-edge counterboring technology solution.
With high confidence in Tri Tool's machining performance and field services capabilities, Shawcor contacted Tri Tool to provide a computerized numerical control (CNC) counterboring solution that could automate the machining processes to improve machining accuracy, increase production speeds, enhance safety, and introduce cost savings and ensure on time delivery.
The ultimate counterbore solution
Working closely with Shawcor, Tri Tool Field Services conducted a site visit to assess the scope of the project and determine the best approach to tackling the unique counterboring challenge. The pipes used in this project had a fatigue-sensitive counterbore profile that made standard manual counterboring practices obsolete. Therefore, Tri Tool's CNC High-Speed Deep Counterbore system was selected for the job.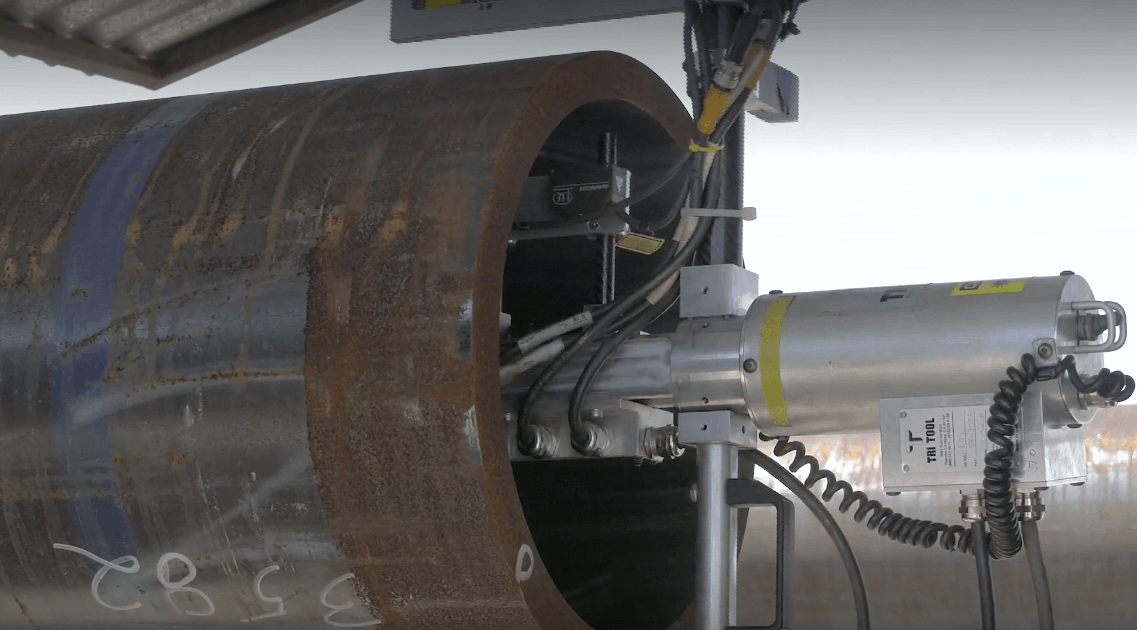 Tri Tool's portable, high-speed deep counterboring machines deliver unprecedented accuracy and superior finishes through a true seven axis CNC machining capability. The computer-controlled system allows for real-time monitoring of the cut and features patent-pending laser-assisted pipe end alignment for rapid pipe-to-pipe cycle times. Operated by our certified, highly experienced Field Services team, the system offers 100% mechanized pipe feed through the system for maximum safety and can machine on average about 80 ends per shift.
How it works
Custom built by Tri Tool's engineering team, the portable, high-speed deep counterboring system has patentable features that ensure this service produces the most consistent, efficient, and precise results.
• The system is permanently stationed in a 20-foot shipping container for easy transportation to project sites throughout the world.
• A 480-volt 100-amp generator powers the computer system with air actuation for brake and ram control.
• A proprietary, patent-pending laser dimensioning system self-centers and self-squares pipe alignment, and the laser automatically moves to specified cut locations.
• Operators can monitor the specific location of all seven axes during the machining process via a central computer screen.
• As soon as the machining is complete, operators perform visual inspections of multiple points to ensure cut quality.
• A supplemental laser dimensioning system generates a dimensional report for the customer that records every half degree of the inner diameter (ID), outer diameter (OD) and wall thickness for 360° of the pipe.
Flawless project execution
With Tri Tool's high-speed, CNC deep counterboring system, Shawcor was able to improve their machining deliverable consistency, increase production speed and efficiency, minimize personnel risk, and achieve greater cost savings. Tri Tool successfully counterbored 871 ends with zero quality rejects.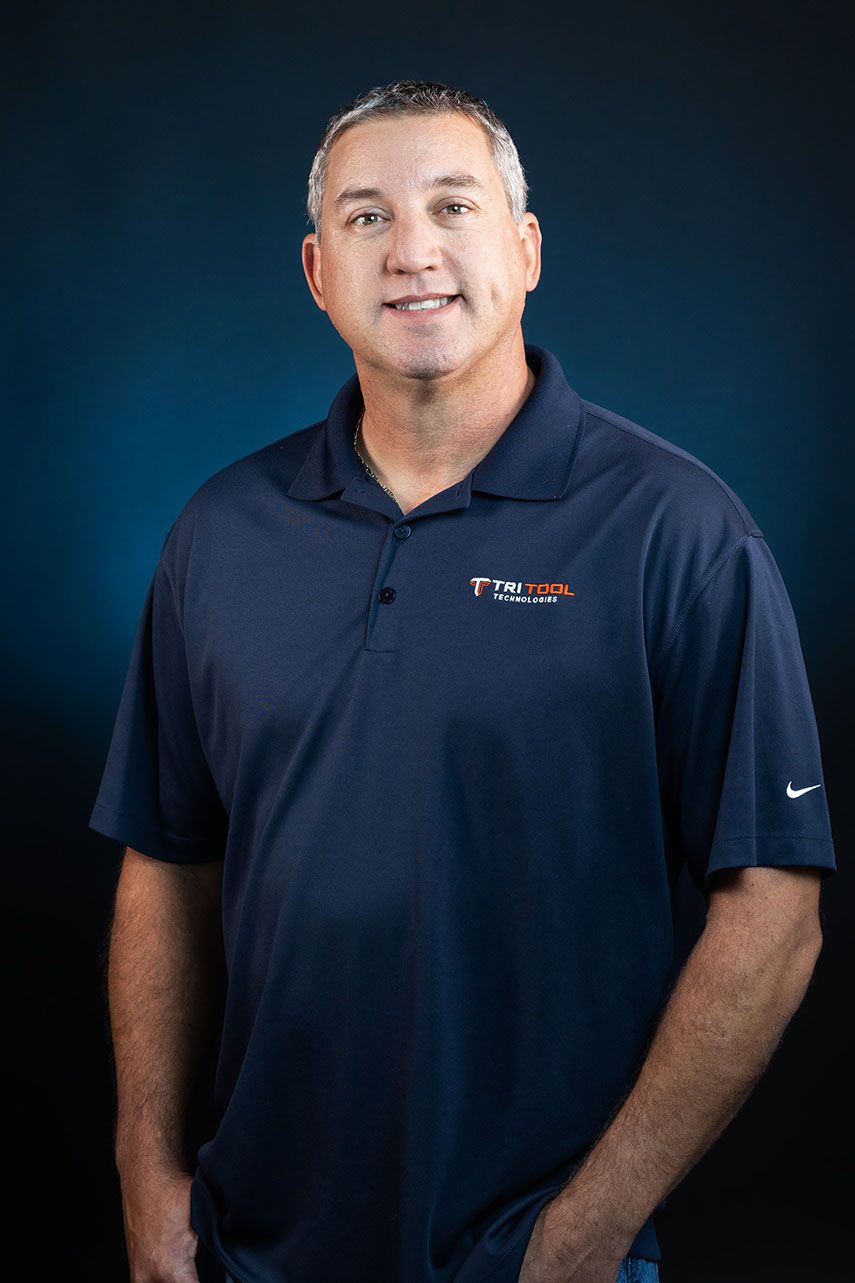 "The unique challenge of accomplishing Chevron's revolutionary transitional profile was an amazing accomplishment for our Tri Tool team. By eliminating this critical stress point, our client was able to provide a cutting-edge in riser profiling to increase the overall lifespan of the pipeline itself."

Michael Bracikowski
Technical Services Manager of Tri Tool
Tri Tool Field Services
When equipment fails, you need an immediate solution. When project timelines are accelerated, you need more manpower. When the right equipment doesn't exist, you need a bespoke tool made to order.
Whatever the challenge, you can rely on Tri Tool Field Services. We are pioneers of in-situ machining. For over 49 years, we have worked alongside companies in the most demanding industries, providing a wide variety of services including industrial infrastructure, maintenance programs, equipment installations, emergency repairs and modifications, and new construction. As an experienced OEM, we have the most comprehensive range of portable machine tools ready to go; but if we don't have the right tool, we will quickly modify an existing one or custom engineer a bespoke tool for your specific project.
Wherever and whenever you need us, Tri Tool Field Services will show up ready to work at a productivity rate that exceeds your expectations and with a quality unsurpassed in the industry.
Learn more about how Tri Tool Field Services and precision machining solutions can increase productivity, avoid costly downtime, and help your project stay on schedule here.