The aerospace industry is using additive manufacturing for many applications. From aircraft and helicopter parts to engines and turbines, 3D technologies save time and money to create stronger, more efficient components. Additive manufacturing is improving part performance, reducing weight, and helping to remove design and production constraints—all key drivers of aerospace success.
While additive manufacturing has mainly been limited to non-critical parts, such as ductwork and interior components, advances in technology are allowing aerospace companies to develop new structural parts by leveraging 3D printing processes.

Pushing the boundaries of innovation
An up-and-coming commercial aerospace firm is pushing the boundaries of material science applications by 3D printing structural components. However, to deliver prototype vehicles to meet flight testing milestones, the firm had an aggressive production timeline. Under such tight deadlines, the firm recognized the necessity and advantage of incorporating large 3D-printed, sub-assemblies. Developing new conventional machining processes from scratch would be expensive and time-consuming.
The commercial aerospace firm contacted Tri Tool to design and develop a portable pipe beveling system for both interior diameters (ID) and outside diameters (OD) on an external structure component. The features to be machined were ports for telemetry systems, and the proprietary specifications, urgent timelines, and extremely tight tolerances presented challenges.
Rising to the challenge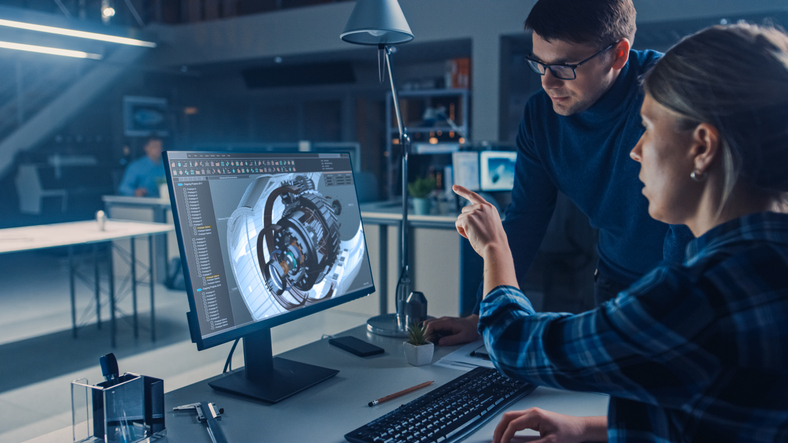 After the initial meeting with the customer, Tri Tool sprang into action to meet the firm's unique needs and schedule constraints. Tri Tool experts collaborated with the firm's production team to design a MissionBuilt™ solution that could be developed quickly using standard, out-of-the-box components from Tri Tool's PurposeBuilt™ product line.
In addition, Tri Tool developed custom tool bits to accommodate some of the unique geometrical challenges that came with machining and welding in-situ. The customized portable pipe beveling system enabled the firm to achieve uniform outside and interior diameters and deliver the prototype vehicle on time to meet the flight testing milestones.
Currently, Tri Tool is collaborating with the commercial aerospace firm to deliver a similar system for machining weld preps to the same proprietary specifications on features up to 14" diameter.
To learn more about how Tri Tool's custom aerospace solutions can help you accelerate innovation, click here or email Aerospace@TriTool.com